CNSO
Considered one of Czech´s great orchestras, The Czech National Symphony Orchestra is respected today also as one of busiest symphonic ensembles in Europe. Orchestra´s performances in Prague and on tour are very much sought-after events. Owned by the orchestra, the studio in Prague´s Hostivař is being utilized for recordings of film/TV music, CDs, DVDs, and many more. In its new era, The Czech National Symphony Orchestra is also organizing summer Prague Proms Festival which annually attracts the audience for presenting greatest international interpreters. At the beginning of the year 2007, Maestro Libor Pešek was named the Chief Conductor with whom the orchestra continues to present number of high-level standard concerts to their huge audience. Since season 2007 – 2008 the concerts of CNSO are held in the beautiful Smetana Hall of Prague´s Municipal House, which with its capacity is also acoustically wonderful.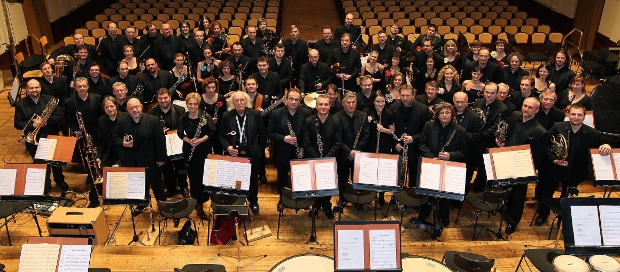 Recorded in orchestra´s studio and famous Prague´s music halls, The Czech National Symphony Orchestra's recordings are on sale in the United States and Japan, and the orchestra takes pride in several Gold CDs (for more than 30 000 copies sold) which it has produced. Other accolades include Gustav Mahler Prize, awarded for the interpretation of Mahler's works, and the prestigious agreement that the orchestra signed with IMG Artists London for worldwide representation. The next success is recording project in association with Tokyo media company Victor Entertainment. Until today 34 CDs and 8 DVDs were recorded upon the score of this cooperation. Successful tours have taken place over the British Isles, France, Spain, Japan and Mexico. As one of their most prestigious tours CNSO considers that with Andrea Bocelli on the tour of 44 European metropolises.

The Czech National Symphony Orchestra was established in 1993 by trumpet player Jan Hasenöhrl. A spiritual father at the birth of the CNSO was the legendary conductor Zdeněk Košler. He was always there for the orchestra with his wide-ranging artistic knowledge and he recorded several CDs with them. In the year 1996, the American Paul Freeman took over as Chief Conductor, and remained in this position for fantastic ten years. The ambitious project of this orchestra is one of Freeman's greatest successes on the Czech and world music scenes. Together with this position he was also Honorary Music Director of CNSO, at which position he still remains today.